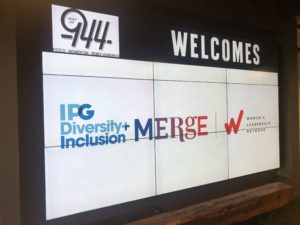 On Wednesday, April 17th, Atlanta's Women's Leadership Network (WLN) hosted  "Careers and Courage." The event featured a panel discussion curated by Octagon Global CMO, Lisa Murray with fearless women who have paved the way for change in the workplace. These women shared stories about what gave them the bravery to take big risks in their careers and what helped build their courage around their personal brand.
Attendees also had the opportunity to have professional headshots taken, compliments of WLN Atlanta.
Business owners featured at the event included:
DANA GURELA, Owner, Deep Roots Wine Market
After studying, sipping and working in California wine country for five years, Dana Gurela has brought her expertise and passion for West Coast varietals back home to Georgia as the owner of Deep Roots Wine Market & Tasting Room on Canton Street in Historic Roswell.
Gurela and her husband Todd raised their family in the Gwinnett County area of Atlanta before a job transfer took them to the San Francisco Bay Area in 2012. With Napa and Sonoma less than an hour away, the couple spent their weekends exploring California wine country. So Gurela went to wine school, becoming a certified California Wine Appellation Specialist via the San Francisco Wine School and earning a WSET Level 2 certification from the Napa Valley Wine Academy. She will soon achieve Level 3 certification.
Prior to a career in wine, Gurela worked in the field of procurement and inventory management for nearly 20 years.
DONNA BURKE, Founder & Master Instructor, FORME Studios
Donna launched FORME's signature Barre Fusion class in 2014 after suffering an injury that ended her running and high-impact workout career. She had been a boutique fitness addict but wanted an affordable, welcoming atmosphere that every woman could feel comfortable in. In July 2015, she opened the first FORME studio and started building the FORME community.
She has been featured in magazines, on National TV and on the radio as a health, fitness, activewear and wellness expert, is an AFAA Certified Group Fitness Instructor & Personal Trainer, Adult AED/CPR certified and trained in traditional barre technique and bootybarre.
KRISTIN OJA, DNP, FNP-C, PT-C, Founder, STAT Wellness
Kristin is a Registered Nurse with her Doctor of Nursing Practice and Masters of Science in Nursing with a Family Nurse Practitioner focus. She is also an entrepreneur, functional and lifestyle medicine guru, personal trainer, group fitness instructor, and lover of everything health and wellness.
Kristin has been serving and caring for patients in the Atlanta area (and nationwide) for over 6 years. She strives every day to provide high-quality care by doing everything with compassion, integrity, and above all a serving heart.
At STAT Wellness, Kristin takes a highly personalized approach to medicine and focuses on uncovering the root cause of chronic illness and disease. Taking into account her patients' lifestyle, diet, genetics, environment, and stress, each treatment plan is unique and individualized and aims to help you not only look your best but to feel your best by combining the practices of medicine and movement.
MARY MAYER, Owner, Cheeses and Mary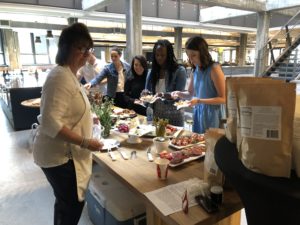 Cheeses & Mary was born out of Mary's passion for good food, a desire to support the farmers who make Pasture to Plate possible and Mary's belief that business should be a community-minded experience.
Cheeses & Mary offers a small but carefully curated selection of artisan cheeses, jams, meats, and other accouterments. Our first love is the cheese plate, creating that special canvas of Localiciousness by pairing our cheeses with items from the garden and our shelves. From fresh Georgia cheeses to award-winning accouterments, we work closely with our producers to bring the best the market has to offer to your table.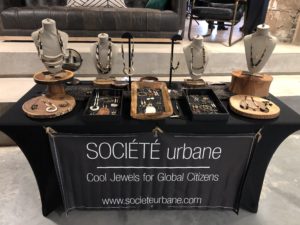 NATASHA GULLET, Creator, Société Urbane
Natasha is the creator of the lifestyle jewelry brand Société Urbane. She is a natural creative with a passion for beauty and design. Natasha founded her jewelry line in 2016 after a long search for everyday statement jewelry that suited her bohemian-luxe aesthetic.
The idea for Société Urbane was born out of a desire to wear jewelry that paid homage to indigenous cultures but still translated into highly wearable everyday statement pieces. Wearers often comment on feeling like her jewelry transports them to some distant place they've visited or want to go. And she wouldn't have it any other way!
TRACEY RICE, Owner & Founder, Tracey Rice Photography
Tracey Rice took early retirement from a successful career in global marketing with Fortune 500 companies like The Coca-Cola Company, Texas Instruments, and Discovery Toys to seriously pursue her life-long interest in photography.
She went back to school as a full-time student and earned an Associate of Applied Science degree with a concentration in Commercial Photography from Gwinnett Technical College in 2015, winning the Best Portfolio Award.
She specializes in portraits, events, and real estate photography, and provides private photography instruction to aspiring enthusiasts.