Darla Price to Become Chair Emeritus
IPG's Women's Leadership Network (WLN) announced the appointment of Lisa Murray as its new National Chair. Lisa succeeds Darla Price, who will become Chair Emeritus and serve in an advisory role to the organization.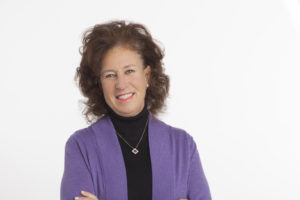 Lisa Murray is EVP and Global Chief Marketing Officer of Octagon Sports and Entertainment Network, overseeing marketing and communications for Octagon agency brands worldwide. Since 2016, Lisa has been the Local Chapter Lead responsible for the 12 WLN chapters across the U.S. Under her guidance, local chapters successfully hosted over 30 events on topics including mentoring, personal branding, negotiation skills and effective communication in the workplace.
Throughout her 28-year tenure at Octagon, Lisa has helped to grow the organization into the recognized global leader in sports and entertainment marketing. Murray's leadership extends across the entire Octagon Sports and Entertainment Network, where she is the key driver of multi-agency integration and shared best practices. Her continued work drives business growth and efficiencies across the enterprise that encompasses Octagon, Rogers & Cowan, Futures Sport & Entertainment and Milkmoney.
"I am honored to be named National Chair of the Women's Leadership Network and to continue our support of women across IPG. I have seen first-hand the positive impact that comes from our WLN programming and focused networking opportunities," said Murray. "As National Chair, I look forward to furthering the progress already made by previous leadership, and working with the National Board and each chapter to maximize the power of the local chapters to create, promote and communicate initiatives that resonate with all those involved."
"I could not be more proud of my time as Chair of IPG's Women's Leadership Network. In 2016, my hope was to work with other passionate women to reinvigorate WLN programming and bring together female leaders for learning and career opportunities," said Darla. "I am incredibly excited about what this organization has accomplished over the past two years and I look forward to the further progress under Lisa's leadership. She has been on the ground leading the charge with the local chapters, which are the heart of the WLN," continued Price.
Under Darla's leadership, the WLN strengthened the organization with a National Board of Directors and Advisory Board to help steer the organization, tripled member engagement, and started four new local chapters. The WLN is supported by Executive Sponsors Andrew Bonzani and Ellen Johnson.
Lisa Murray is a sought-after speaker and has delivered keynote addresses for PGA Tour's Executive Women's Day, the Sports Marketing Association and SINC. She was named to Adweek's 2017 Most Powerful Women in Sports list and honored by WISE (Women in Sports and Events) NY as a 2016 Woman of Inspiration.