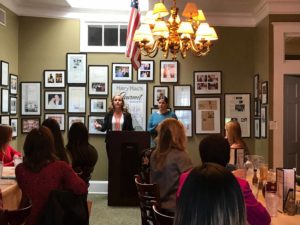 The Atlanta WLN chapter hosted its third event and had a great turnout with about 38 ladies in attendance! The theme was "Communication in the Workplace" and we discussed the use of team collaboration technologies to improve communication, productivity and outputs, and how technology can often help overcome distance as a barrier.
We were joined by guest speaker Rhonda Gauthreaux, who specializes in developing and leveraging collaborative relationships through "intentional communication with mutual benefit." Rhonda recommended some great books to further strengthen our communication and networking skills:
Never Eat Alone by Keith Ferrazzi
Micro Messaging, Why Great Leadership is Beyond Words by Stephen Young
Something More: The Professionals Pursuit of a Meaningful Life by Randy Gain
Check out photos from our event here.