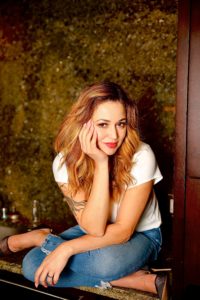 On July 30th, IPG WLN held its first-ever virtual event "The Art of Storytelling and Brand Building" as part of the ongoing She Has A Point global initiative. Miri Rodriguez, Head of Global Internship Program at Microsoft and the author of "Brand Storytelling" presented strategies on how to best connect with audiences using empathy and intention for an emotional transfer of information.
The presentation drew 500+ attendees from across IPG and our agencies. Miri's storytelling porcess can be applied to personal, professional, and brand storytelling. Key takeaways included:
Storytelling is not content, data, marketing. Storytelling is character, plot, conclusion.
Leverage design-thinking (empathize, define, ideate, prototype, test) to create and tell your story.
Define and own your space; what do you want your audience to feel when they hear your story?
Every story should have a mission.
Failure doesn't make you a failure, it makes you a doer.
Create your own set of core values that define who you are and how you show up in the world.
So we challenge you all to go out and tell your stories!
You can view Miri's presentation and watch the replay here: https://wlnstorytelling.splashthat.com/.