Initiative APAC Chief Strategy Officer Matt Scotton and Regional Strategic Planning Director Jasmine Wong were our special guest speakers for the Women Leadership Network post-Cannes event, "Work that Champions Inclusivity." During the session, our 30 attendees were taken through a presentation of the best campaigns from 2019 Cannes Festival of Creativity that showcased a key emerging theme of advocating and supporting diversity and inclusivity.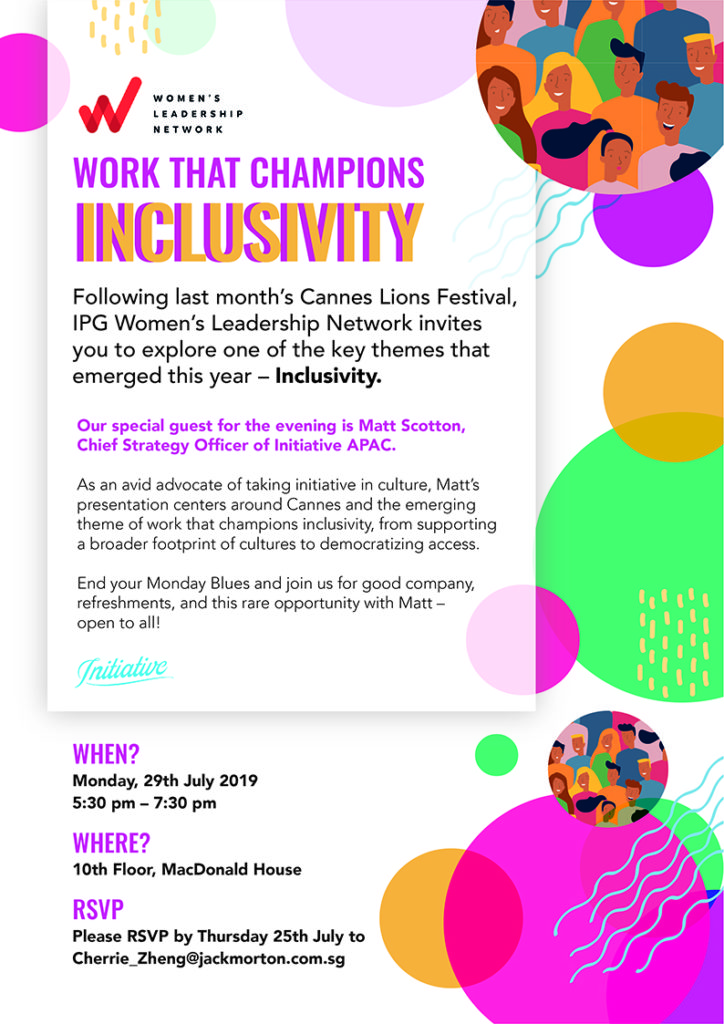 Showcasing these great campaigns, Matt and Jasmine spoke about how they made an impact and defined a framework of six pillars to encourage and inspire attendees to create work that spurs change, diversity, and harmony.
Matt is Initiative APAC's CSO, a role that sees him head a team of 50 planners across the region and lead the strategy and planning product. With a career that has encompassed roles in media, creative and strategy agencies, Matt champions purposeful creativity and making work that works. Jasmine is Initiative's Regional Strategic Planning Director, responsible for creating clear strategies that enable consistent campaign implementation across markets. Passionate about navigating brands through the massive changes in media and technology, Jasmine is dedicated to her pursuit of quality, but easy-to-grasp work.