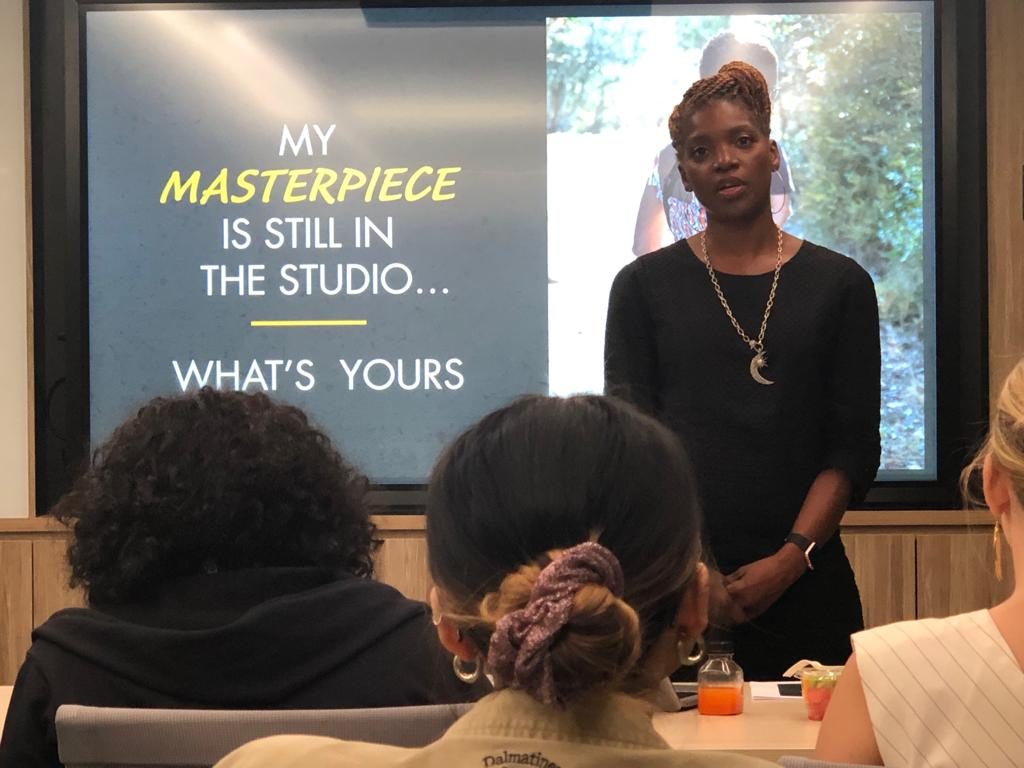 In June 2019, the WLN Singapore chapter arranged for UM Global Chief Cross-Cultural Officer and CMO, Deidre Smalls-Landau, to host a breakfast talk event to inspire attendees with her own personal story.
The session began with Deirdre sharing her family and career history, and the ways in which that formed the person she is today. With a personal account of her media career, the struggles she faced and how she overcame them. Being appointed as UM's first-ever Global Chief Cross-Cultural Officer, Deidre simultaneously drives initiatives that globally impact UM's Better Science, Better Art, Better Outcomes process as well as fulfilling her passion to have a workplace that mirrors the world; ensuring under-represented segments are at the core of how UM drives growth and determines long-term relationships. She has taken her own passion and life experiences to create a C-level inclusivity role at UM and weave diverse thinking and perspective into UM planning methodology on a global scale. Before closing off the session, Deidre opened the floor to a Q&A session and ended with an encouraging message, "Be bold, vulnerable and willing to be uncomfortable. Be kind, humble and present. Allow yourself and others the room to be human. That's the only way to learn and grow."
This intimate session struck a chord across our entire audience of 32+ diverse IPG industry professionals at various stages of their career and development, and a spurred great number of ongoing conversations and connections.