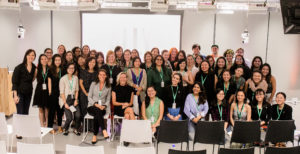 IPG Women's Leadership Network, in collaboration with Facebook, hosted an event titled, "Be the Ally." The audience included over 80 people from across 18 IPG companies. The event was a mixture of activities designed to make us think about the impact and related responsibility of our behaviors and communication styles.
Opening guest speaker Claire Weston, Global Partnership Marketing Director at Facebook, gave a candid and moving account of the key inflection points throughout her fast-moving career. From sorting mail in Silicon Valley at 16 years old – through to her current role at Facebook. Claire's outlook was shaped by the exposure and experience she gained through the non-profit work she did in Kenya and Sri Lanka. She is a regular speaker and contributor to diversity and inclusivity events.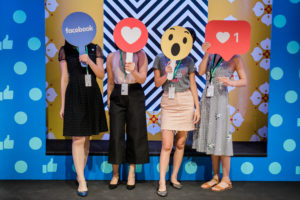 In the next session, Anna Solimon, APAC Agency Development Lead at Facebook, delivered a specially customized managing bias training module for our attendees, equipping them with strategies to recognize and interrupt bias when and where they see it. All attendees were encouraged to make personal commitments and exchange details with a new acquaintance from the WLN with a June-28 checkpoint date to check-in with each other on progress. We have had an overwhelming response from attendees requesting the presentation slides and delivery of the full-length training module.
In the final section of our agenda, we were joined by an organization called The Word Warriors. This included performances from guest poet's Arianna Pozzuoli and reigning poetry slam champion Kevin Wong. Dr. Chris Mooney then delivered a workshop endorsing the value of brevity utilizing the ancient art of Haiku poetry, followed by a fully interactive poetry slam competition involving our entire audience.