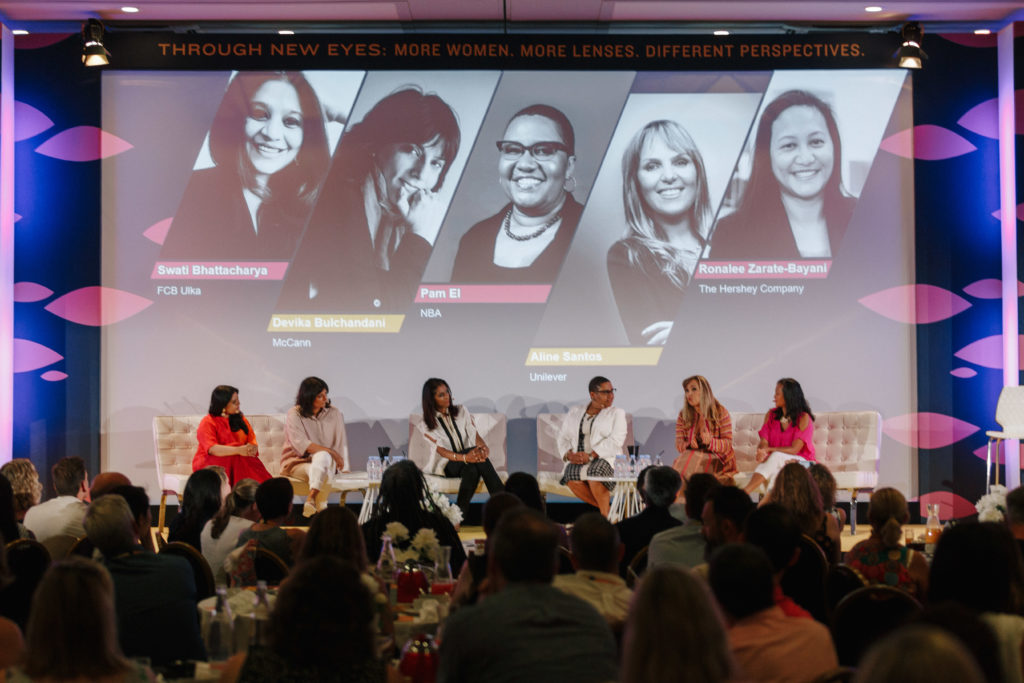 IPG hosted a summit at the Cannes Festival of Creativity that focused on the communication industry's gender diversity efforts and their impact on global women of color. "THROUGH NEW EYES: The IPG Women's Breakfast" is available for viewing via Facebook Live on IPG's Facebook page, https://www.facebook.com/InterpublicGroup/.
At the summit, new proprietary research co-commissioned by Refinery29, National Geographic and IPG provided fresh insights into women of color – women from diverse non-white racial, ethnic, national and cultural backgrounds – who have been underrepresented in gender conversations thus far.
"THROUGH NEW EYES" also featured a talk from comedian and disability advocate Maysoon Zayid; a panel discussion with top global marketers moderated by the BBC's Zeinab Badawi; and a one-on-one conversation with Editor-in-Chief of Teen Vogue Elaine Welteroth and Halle Berry, the Academy Award-Winning Actress, Producer and Founder of HALLEWOOD.
Michael Roth, Chairman and CEO of IPG and host of the breakfast, stated: "We launched our popular annual Cannes event in 2011 to raise awareness of the need for more gender diversity in the industry and to challenge the industry to make progress. Since then, gender equality has become a common topic at Cannes and at industry programs around the world. But when you look around these rooms – even at IPG's own events – you see that women of color are underrepresented in the conversations. It's a business imperative to change the status quo, and that's the process we want to begin with this summit."
"Our research shows that the range of unique aspects of identity that women use to define themselves now requires marketers and the content they create to begin addressing personal identifiers rather than traditional demographics," commented Brooke Hinton, Insights Manager at Refinery29, who will co-present the research findings at the summit.
Heide Gardner, Chief Diversity and Inclusion Officer for IPG, stated: "Global women of color make up the largest untapped labor force for our industry and the largest consumer marketplace for our clients. This year's breakfast serves as a platform to build awareness and a call to action to adapt gender equality approaches to include women of more diverse backgrounds for our workforce, and to be more thoughtful in our marketing when it comes to the concerns and interests of these women."
"THROUGH NEW EYES" is intended to shed light on the truth that women have many group identities outside of gender – nationality, race, ethnicity, sexual orientation, motherhood, work, skin tone and other dimensions of diversity. This summit will explore how intersections of identities can affect women's perceptions and experiences with media, brands, careers and fans.