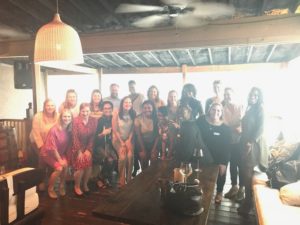 We launched the WLN Atlanta chapter on April 27th, 2017 with an awesome event.
We had approximately 35 people attend, including a handful of supportive male colleagues. There was great energy and enthusiasm for WLN the entire evening. By the end of the event, we had a dozen or so people raise their hands to plan our upcoming programs. We've also received some follow-up/thank you notes today from attendees looking to get involved.
Thanks to each of you for your support as we planned the kickoff celebration. We're looking forward to continuing the momentum as we build the WLN chapter in this market.